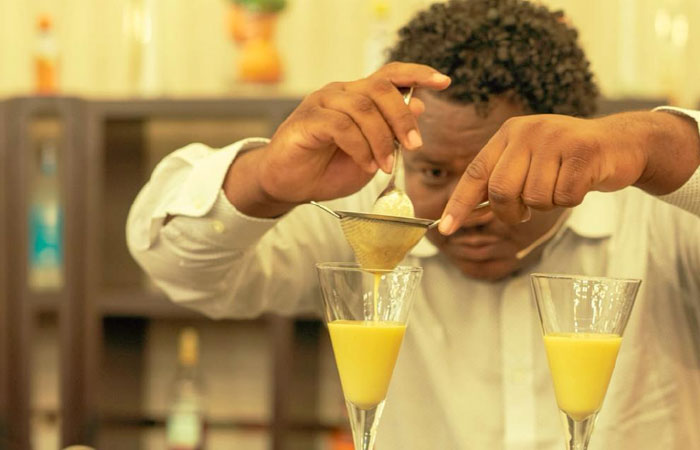 Bartender Kelvin Ventura wins title for Best Rum Cocktail at Taste of the Caribbean!
Bartender Kelvin Ventura impressed the judges and audience with his fresh and well-balanced flavors accomplished in all his 4 different cocktails using local ingredients like Shimaruku cherries and Rom Rincon, Cadushy Vodka and liquor.
While making his cocktails, Kelvin entertained the public and proved everyone to be a true showman. All together, his accomplishments earned him a silver medal and the title for Best Rum Cocktail!




Taste of the Caribbean is a yearly competition for professional chefs and bartenders organized by the Caribbean Hotel and Tourism Association (CHTA). The Bonaire Hotel and Tourism Association in cooperation with the Bonaire Restaurant Association (BRA) endorse and support the Taste of the Caribbean and organize the Bonaire Culinary Team.