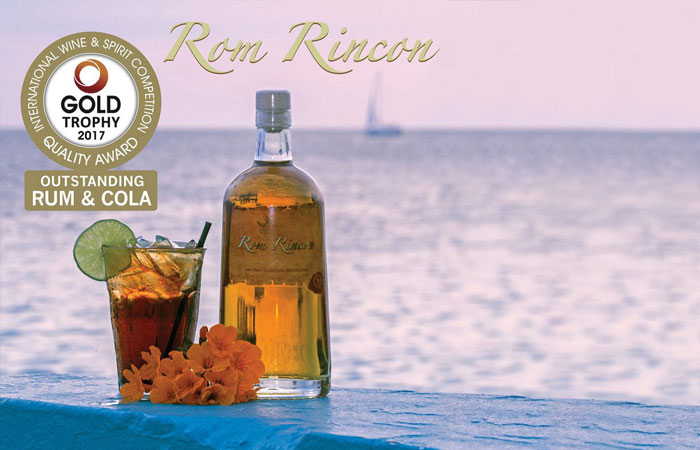 Rom Rincon rewarded a Gold medal and Trophy 2017
At the International Wine and Spirit Competition in London the judges choose Rom Rincon as the Best of the Competition for mixing a classic Rum & Cola. As a newcomer we surprised the members of the jury with its unique and balanced flavor, leaving the big and established brands behind.




Rom Rincon received a Silver Medal. Products awarded a Silver medal are outstanding in their category. They show refinement, finesse, and complexity and are among the best examples of their category.